Opportunities for the quickest
Machines on this page are ready or almost ready for immediate delivery from the European stocks of our partners. This offers exceptional opportunities for the quickest to get new competitiveness to their production without long delivery times.
Please call +358 (0)10 8200 500 or send an enquiry.
---
Page updated 3.5.2018
Fermat WRF 160 CNC table type horizontal boring mill
X= up to 12 m Y=5000 Z=1200 W=1000
Table 3000x3500, V=2400, 50 ton V=2400 mm
ATC 60, CTS 70
Heidenhain iTNC 530
Fermat WFT 13 R table type horizontal boring mill
X=4000 , Y=2500, Z=1500, ram V=700
Table 2000x2400 mm, 20 tons
Robot Kuka 105
Heidenhain iTNC 530
Fermat WFT 11 CNC table type horizontal boring mill
X=2000 , Y=1700, Z=1250
Pöytä 1400x1600 mm, 10 tons
ATC 40
Heidenhain iTNC 640
Fermat WFT 10 CNC table type horizontal boring mill
X=2000 , Y=2000
Pöytä 1250x1400 mm, 5 tons
ATC 60
Heidenhain iTNC 640
---
MAS SP 180 CNC-lathe
Max. diameter: 180 mm
Max. lenght: 385 mm
Max work piece weight: 250 Kg
Max. power S1 / S6 - 40%: 20 / 30 Kw
MAS SP 280 CNC-lathe

Max. diameter: 280 mm
Max. lenght: 550 mm
Max work piece weight: 350 Kg
Max. power S1 / S6 - 40%: 22 / 33 Kw
MAS SP 430 CNC-lathe

Max.diameter: 550 mm
Max.lenght: 2500 mm
Max workpiece weight: 1100 Kg
Max. power S1 / S6 - 40%: 28 / 42 Kw
MAS MULTICUT 500i S monitoimisorvi

Max.diameter: 1030 mm
Max.lenght: 1734 mm
Max workpiece weight: 3000 Kg
Max. power S1 / S6 - 40%: 59 / 72 Kw
MAS MULTICUT 630 S / 2000 monitoimisorvi

X / Y / Z-movements: 780x400x2100 mm
Max workpiece weight: 2500 Kg
Max. power S1 / S6 - 40%: 61,5 / 78 Kw
MAS MCV 750 pystykarainen työstökeskus
X / Y / Z-movements: 750x500x500 mm
Table clampping surface: 1000x640 mm
Spindle: 12 000 / 18 000 / 24 000 1/min;
MAS MCV 1000 pystykarainen työstökeskus
X / Y / Z-liikkeet: 1016x610x720 mm
Table clampping surface: 1300x670 mm
Spindle: 8 000 / 12 000 / 18 000 / 24 000 1/min;
MAS MCV 1270 pystykarainen työstökeskus
X / Y / Z-movements: 1270x610x720 mm
Table clampping surface: 1500x670 mm
Spindle: 8 000 / 12 000 / 18 000 / 24 000 1/min;
MAS MCU 700V-5X 5-akselinen työstökeskus
X / Y / Z-movements: 700x820x550 mm
Turn table diameter: 630 mm
Spindle: 10 000 / 12 000 / 18 000 / 24 000 1/min;
MAS MCV 1000 5-akselinen työstökeskus
X / Y / Z-movements: 880x590x520 mm
Turn table diameter: 520 mm
Spindle: 8 000 / 12 000 / 18 000 / 24 000 1/min;
MAS MCH 630 vaakakarainen työstökeskus
X / Y / Z-movements: 1050x800x880 mm
Table clampping surface: 630x630 mm
Max workpiece weight: 1200 Kg
Spindle: 10 000 1/min;
---
OKK VB53 5-axis machining center
XYZ-movements: 1050x530x510 mm
Spindle: 20 000 1/min; No.40
Max workpiece weight: 1200 Kg
30-tool magazine
OKK VC-X350 5-axis machining center
XYZ-movements:600x430x460 mm
Spindle: 12 000 1/min; Big+
60-tool magazine
Coolant trough spindle
15 inch screen on control
OKK VC-X500 5-axis machining center
XYZ-movements:700x850x810 mm
Spindle: 12 000 1/min; Big+
60-tool magazine
Coolant trough spindle
15 inch screen on control
OKK HMC400 horizontal machining center
XYZ-movements: 560x560x690 mm
Spindle: 15 000 1/min; Big+
60-tool magazine
Coolant trough spindle
OKK HMC500 horizontal machining center

XYZ-movements: 760x760x800 mm
Spindle: 15 000 1/min; Big+
60-tool magazine
Coolant trough spindle
OKK HM630 horizontal machining center
XYZ-movements:1050x900x900 mm
Spindle: 12000 1/min; Big+
40-tool magazine
Coolant trough spindle
OKK HM800 horizontal machining center
XYZ-movements:1400x1100x1050 mm
Spindle: 8000 1/min (3vaihteinen); 22/18,5kw, 1250/1051Nm; Big+
60-tool magazine
Coolant trough spindle
OKK HM-6000S horizontal machining center
XYZ-movements: 800x750x880 mm
Spindle: 12 000 1/min, 45 kw
60-tool magazine
OKK HM-X8000 horizontal machining center
XYZ-movements:1300x1100x1550 mm
Spindle: 12 000 1/min; 45 kw; Big+
60-tool magazine
Coolant trough spindle
OKK VP9000-5AX horizontal machining center
XYZ-movements:820x1020x560 mm
Spindle: 12 000 1/min; Big+
40-tool magazine
Coolant trough spindle
---
Vertical machining center Akira-Seiki SR42XP
Table 950x480mm
X=1050mm, Y=540mm, Z=560mm
Spindle BT40 12 000 1/min
24 tool magazine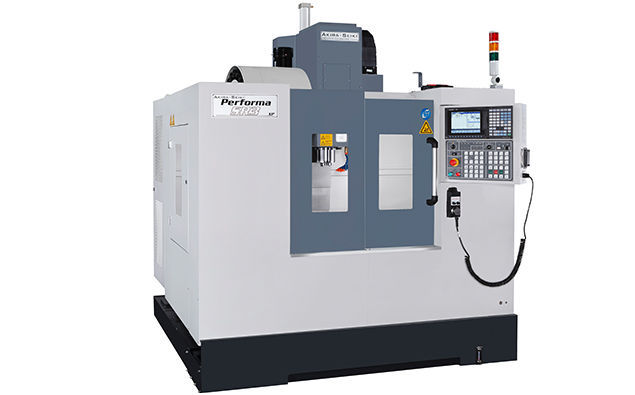 Vertical machining center Akira-Seiki SR3XP
Table 910x380mm
X=762, Y=410mm, Z=460mm
Spindle BT40 11 000 1/min
20 tool magazine
---
Baykal APHS 3108x160 CNC press brake
Delem DA 66T graphic control with touch screen
XR backgauge
CNC crowning
BS 10100 + BS 21300 tools
4 back gauge fingers
AKAS laser safety system
---
Faccin plate bensing machines
- 3 rolls 2000 x 13/9 mm ;
- 3 rolls 3000 x 15/12 mm
- 3 rolls 3000 x 32/25 mm;
- 4 rolls 2000 x 8/6 mm
- 4 rolls 2000 x 12/9 mm;
- 4 rolls 3000 x 15/12 mm
- 4 rolls 3000 x 20/15 mm
- 4 rolls 3000 x 32/25 mm
- 4 rolls 3000 x 70/60 mm
- 4 rolls 3000 x 120/100 mm
Faccin Biko plate bending machines
- 2 rolls 1050x2 mm
- 3 rolls 1500x6/5 mm
- 3 rolls 2000x4/3 mm
- 3 rolls 2000x5/4 mm
- 3 rolls 2000x7/6 mm
- 3 rolls 2000x13/9 mm
- 3 rolls 2500x19/15 mm
- 3 rolls 3000x15/12 mm
- 3 rolls 3000x25/20 mm
- 4 rolls 2000x4/3 mm
- 4 rolls 2000x8/6 mm
- 4 rolls 2000x12/9 mm
- 4 rolls 3000x20/25 mm
- 4 rolls 3000x25/20 mm
- 4 rolls 3000x40/32 mm
- 4 rolls 3000x70/60 mm
- 4 rolls 3000x120/100 mm
- 4 rolls 4000x40 mm